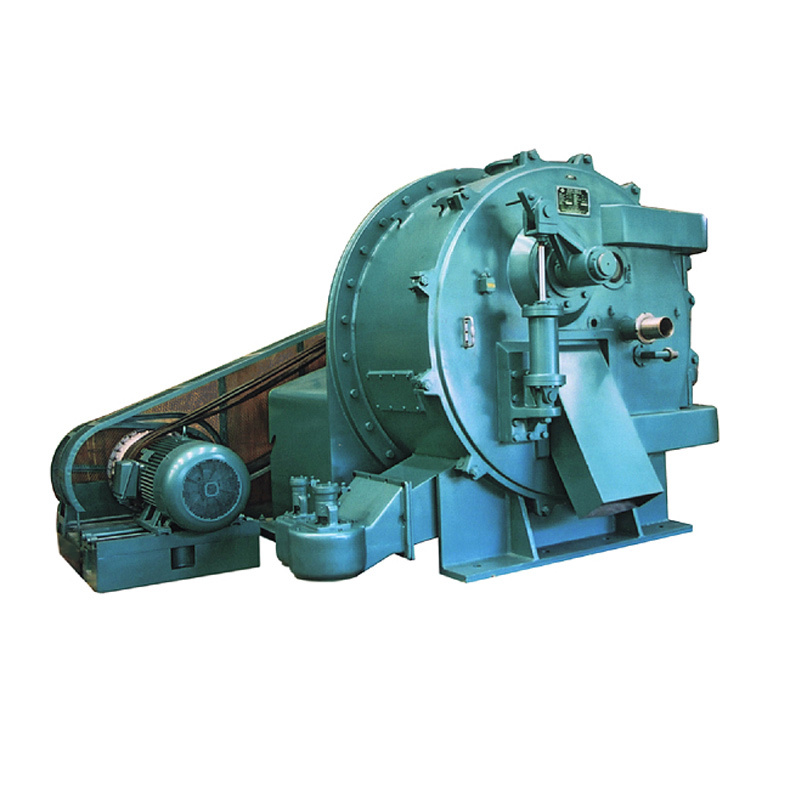 GK series centrifuge is a horizontal wide scraper discharge, automatic control, continuous circulation filter centrifuge. It has the advantages of stable operation, convenient operation, wide application range, high degree of automation and low labor intensity. Main uses: This series of centrifuges are suitable for solid-liquid separation of medium and fine particles with solid particle size greater than 0.015mm and a concentration range of 25-60%, especially for solid-phase grains that do not require high edge shapes. is more applicable. Such as: Chemical industry: anthracene, polystyrene, polypropylene, ABS resin, polyvinyl chloride, naphthalene, resins, sodium chloride, iron sulfate,
GKH series automatic horizontal siphon scraper centrifuge
GKH series centrifuge is a horizontal, automatic control scraper discharge siphon filter centrifuge. It uses the dual action of centrifugal force and siphon suction to increase the filtration driving force, effectively improve the dewatering capacity of the machine, and obtain higher output and lower moisture content of filter residues. The net washing, feeding, washing, separation and unloading processes can be carried out at full speed, and each process can be fully automatic or semi-automatic control.
Address: Room 1718, Dabiao International Center, No. 238, Changgang Middle Road, Haizhu District, Guangzhou
Fax: 020-84337014
Scan the code to follow us
---